Caterpillars (Year 1)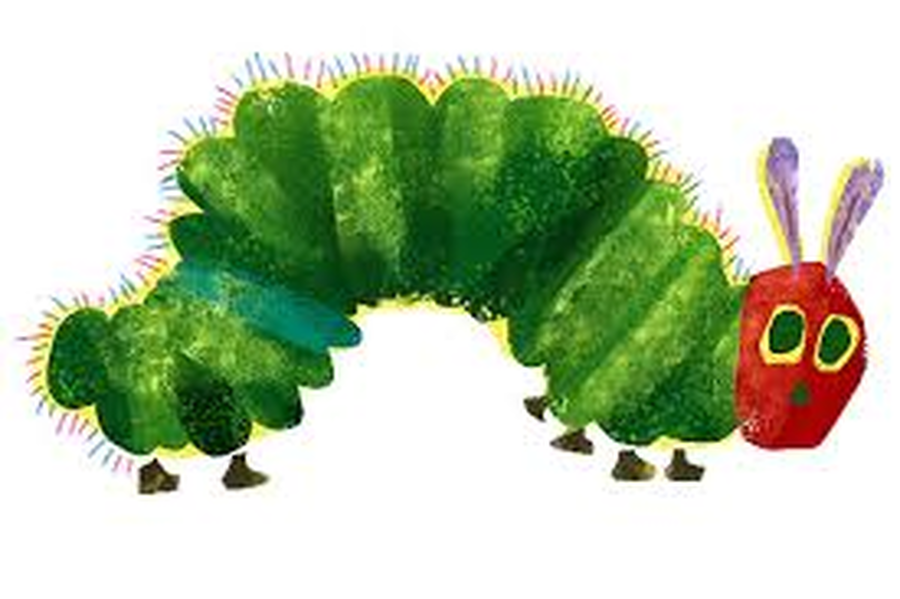 Welcome to the Caterpillars class!
Home Learning Information
Wednesday 27th May
Happy Half term!
I hope you guys are all enjoying a work free week and enjoying being outside as much as you can!
As promised here is a little story about something that we can all do so easily. Look out for Luna making a guest appearance in this video today!
Have You Filled a Bucket Today?
by Carol McCloud and illustrated by David Messing
Yours,
Mr Atherton
satherton@royal-kent.surrey.sch.uk
Mental maths:
To help continue developing your mental maths skills please, as with usual homework, focus on number bonds to 10 and 20 and counting in 2s, 5s and 10s. Please also continue to use Times Tables Rock stars to help with your mental maths progression.
You could also watch the BBC Teach timetable videos.
2X https://www.bbc.co.uk/teach/supermovers/ks1-maths-the-2-times-table-with-bridget-the-lioness/zrrx92p
5x https://www.bbc.co.uk/teach/supermovers/ks1-maths-the-5-times-table/zhbm47h
10x https://www.bbc.co.uk/teach/supermovers/ks1-maths-the-10-times-table-with-webster-the-spider/zm32cqt
Phonics/Reading/Spellings:-
Please remember to keep up with daily reading with your child, as this will greatly affect their progress in other subjects. These books could be their school book banded colour book or a library book or any books or magazines they have at home. Whilst focusing on developing their general reading ability and fluency, you can also focus on their understanding of the text using the question prompts below:
Comprehension style questions.docx
Oxford Owl website link: It is free and only takes a few minutes to register. Once in, look for your child's age group and look for the free e-books link further down the page. There are then many options of how to choose a book; I recommend looking at the 'level' option and looking through the 'book band' list as this will direct you to books through the colour-banded guide.
https://home.oxfordowl.co.uk/books/
Phonics: If you would like extra work on phonics, linked with sounds for reading and spelling there are daily phonics sessions from a company called 'Read, Write, Inc.' They are a company which is used by many schools to aid teaching of phonics. There is a daily video to watch here:
https://www.youtube.com/channel/UCo7fbLgY2oA_cFCIg9GdxtQ
You will be looking at the Set 2 Speed Sounds, which will be available on the above link at 10:30 each day, and you can also look at set 3 to extend your child a little further.
There is also a daily phonics session by Mr Mac, a teacher who is passionate about and an expert in phonics teaching and learning. His sessions are great fun and include a lot of singing and dancing.
https://www.youtube.com/channel/UCTcZnvuTeovlznioLRo0GOA
You may want to choose sounds that your child finds difficult to focus on. There are different videos for the different sounds.
Children will need something to write with and on during these sessions.
Some games and phonics based activities below in the form of a powerpoint to work on as you wish...
Phase 3-4 April Phonics Powerpoint.ppt
Phase 5 April Phonics Powerpoint.ppt
Spellings: please find below this half term's list of spellings.
Other subjects:
P.E.:-
Joe Wicks, live stream P.E. sessions
https://www.youtube.com/user/thebodycoach
Science Topic:-
R.E. Topic:-
Last week I know that you looked at the Ten Commandments; rules for life that were given to Moses by God.
This week and for the following few weeks until half term, we will be looking inside the home of a Jewish family.
We will begin by watching this clip: https://www.bbc.com/education/clips/zs2hyrd
What is Shabbat and what day of the week is it?
What important things happen during Shabbat? (You can re-watch the video if you would like to.)
Is it similar to any Christian celebrations? How? How is it different?
Let's learn a little more: https://www.bbc.com/education/clips/z3hyr82
Have a think about the similarities to any celebration that you have at home and remember the importance of special things like the lighting of a candle or the saying of a prayer.
Art/DT:
Thinking about you design of a new park (whatever you can possibly imagine!) create a piece of art or DT work that shows this off. This could be a straight forward picture, a labelled design or even a model of it! ...or indeed, all three! Go wild - some designers take longer than a week to produce their finished work, you can too!
Class information
Year One is the first year of Key Stage One and it is an important transition from Reception class. Children will continue to grow in independence both in the classroom and in the playground.
The adults who work in the Caterpillars class are: Mr Atherton, Mrs Zghari (Mon, Tues & Wed),
Mrs L Skilton (Tues p.m, Weds p.m), Mrs Brett (Thurs) & Miss Isley (Fri AM)
Homework: Homework will be handed out on Fridays and will be collected in on Wednesdays.
PE: P.E.in Year 1 is held on a Tuesday and Thursday. Please ensure that your child has their P.E. kit in school on both these days.
Useful website links: BBC Bitesize, ICT Games, Topic Box, Audio Stories, Topmarks,
www.phonicsplay.co.uk username: RoyalKent Password: Royal10
www.spellingplay.co.uk username: RoyalKent Password: Royal10
End of Year expectations: Year 1 EOY expectations
Caterpillar class curriculum map
Please click below for the suggested reading wall for this year group
-----------------------------------------------------------------------------------------------------------------------
Spring Term 2020
Spring 2: