Caterpillars (Year 1)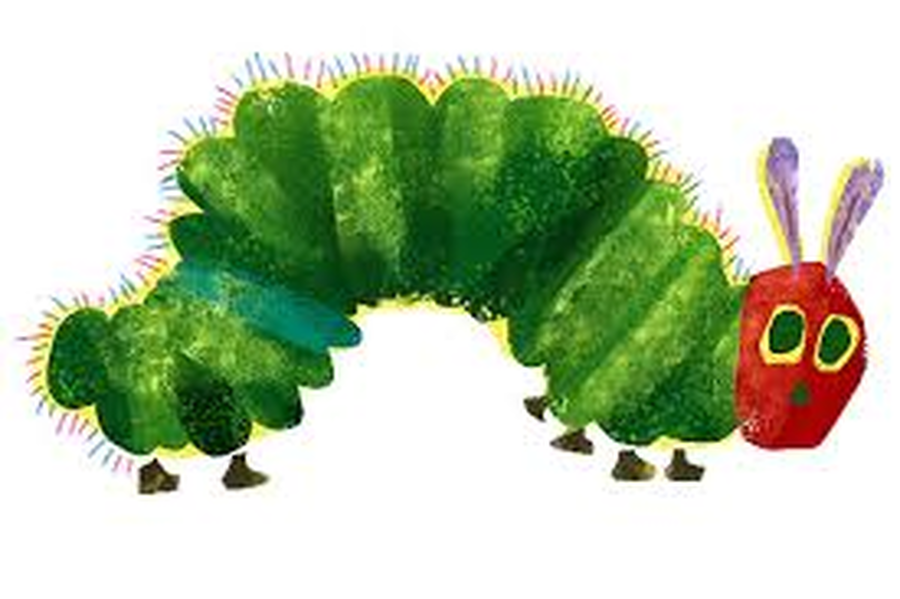 Welcome to the Caterpillars class!
School Closure 2020 Class information
03.04.2020: Hello Caterpillars!
Good morning all!
We have made it to another Friday – FriYAY! Well done for all your hard work and motivation throughout the week and I hope you enjoy a well-earned break this weekend!
Again, I have been hearing about lots of your fantastic work and activities. The letters you have been working on this week look brilliant and I think whoever is down to receive them will greatly appreciate the thought and gesture. Scarlett has again been very busy having a bug hunt on her daily walk and an early Easter egg hunt to celebrate Easter – this made me very jealous, I may have to organise one myself! Eveliina has gone freestyle and learnt all about sensations this week, which sounds like a very interesting topic to investigate! Keep it up Caterpillars!
Stay safe, Best wishes,
Mrs Currie
Maths:-
03.04.2020 Addition and Subtraction Word Problems
Today I have left out a practical activity, although please feel free to create your own based around addition and subtraction. Instead I have provided 2 sets of word problems; 1 using numbers up to 20 and a second using numbers beyond this to 100.
Addition and Subtraction word problems to 20.pdf
02.04.2020 3D Shape
Today I have provided 2 sheets one slightly more difficult as the first is simply revising the names of the basic 3D shapes.
Practical activity: -
What 3D shapes can you find around your home? What was the most common shape you've found?
01.04.2020 2D shape
Practical activity: -
What 2D shapes can you find around your home? What was the most common shape you've found?
31.03.2020 Weight
Practical activity:- Help your family prepare a meal by being in charge of the weighing scales or simply try using your scales to weight different objects from around your house.
30.03.2020 Length
Practical activity:- Measure 5-10 items from your home using a ruler or measuring tape. Order the items from longest to shortest. Can you begin to estimate how long you think an object might be before measuring it accurately?
Writing:- letter writing.

This week would normally be 'Remarkable Writing' week. This week you are going to write a letter to someone you can't see at the moment. This would be a grandparent, aunt, uncle, cousin or friend. The whole school will be working on this and if you feel particularly proud of your letter please post a picture of it on our social media sites on Friday. This activity ties in well with this week's Picture News assembly which you can find on the website under 'School Closure - assemblies'.
Monday: Decide who you are going to write to and plan your letter. You can use the below planning format to help you.
Tuesday: Write your letter in draft.
Remember:
-Finger Spaces
-Full sentences
-Capital letters and full stops
-Questions with question marks
-Spelling
-Amazing adjectives
Wednesday: Edit your letter using a different coloured pen.
Remember:
-Finger Spaces
-Full sentences
-Capital letters and full stops
-Questions with question marks
-Spelling
-Amazing adjectives
-Check it makes sense.
Thursday: Write your letter in best, using your very neatest handwriting. Remember the person who receives your letter needs to be able to read it easily.
Friday: Put your letter in an envelope and send it. If you are sending the letter in the post, you will need to write address on the front of the envelope very carefully.
Other Weekly Activity Options:
Phonics/Reading:-
Please remember to keep up with daily reading with your child, as this will greatly affect their progress in other subjects. These books could be their school book banded colour book or a library book or any books or magazines they have at home. Whilst focusing on developing their general reading ability and fluency, you can also focus on their understanding of the text using the question prompts below:
Comprehension style questions.docx
Oxford Owl website link: It is free and only takes a few minutes to register. Once in, look for your child's age group and look for the free e-books link further down the page. There are then many options of how to choose a book; I recommend looking at the 'level' option and looking through the 'book band' list as this will direct you to books through the colour-banded guide.
https://home.oxfordowl.co.uk/books/
I am already aware many of you are still keeping up with the weekly spellings and so I have attached below a copy of this terms spelling lists for anyone needing another copy:
Spelling Lists Spring term.docx
Some games and phonics based activities below in the form of a powerpoint to work on as you wish...
Phase 3-4 April Phonics Powerpoint.ppt
Phase 5 April Phonics Powerpoint.ppt
Maths White Rose Link: https://whiterosemaths.com/homelearning/year-1/
P.E.:-
Each morning, Joe Wicks will be conducting a live stream P.E. session for children through his You Tube channel. Please use the link below if you would like to join along.
https://www.youtube.com/user/thebodycoach1
Alternatively, you could try a new sport, for example yoga, or learn a new skill, such as skipping.
Science Topic:-
As we are coming to the end of our 5 senses science topic this week, I wanted to open up the choice to each of you. Below is a list of mini experiments you could try for each sense. Choose as many or as few as you wish to try during the week.
Reflect on the topic as a whole: what is your favourite sense? And why? What would life be like if you did not have one or more of your senses working properly? Which do you think is the most important sense? And why?
Sight:- Experiment trying to move around your house or complete an everyday task whilst blindfolded. Experience what it would be like if you lost your sense of sight.
Smell:- 'The smell test'. Have someone create a smell test for you to complete blindfolded. Try using your sense of smell to guess what item/object is in front of you.
Taste:- 'The taste test'. Similar to 'the smell test' but taste different foods or drinks blindfolded and see if you can guess what it is.
Hearing:- Can you make some sort of musical instrument this week? Experiment with making the pitch of the instrument higher and lower or the volume louder and quieter. What type of instrument is it? What part of your body do you need to use to play it?
Touch:- Whilst blindfolded, use playdough or similar substance to make different objects just using your sense of touch. You could turn this into a game and play against a sibling to create a given object and see whose turns out most realistic.
R.E. Topic:-
Now we are approaching Easter celebrations, our last R.E. topic for the half term is named: What do eggs have to do with Easter? During this week, investigate this question for yourself, however you wish. Maybe speak with family members and ask them the question and gather as many different answers as you can.
Life Skills:-
This week take some time to talk to the older generations of your family. I want you to find out from them what they remember from being your age. You could ask lots of members the same question, for example; your Mum, your Dad, your Grandma, your Grandpa, Aunts and Uncles etc. Or you could focus on just one member and really investigate life for them when they were your age. Ask them what they enjoyed most; what they did at school; what games they played with friends and family; what they ate for dinner etc. How will you talk to them... Phone call? Video call? Ask them how they would have spoken to an older member of their family when they were your age!
Class information
Year One is the first year of Key Stage One and it is an important transition from Reception class. Children will continue to grow in independence both in the classroom and in the playground.
The adults who work in the Caterpillars class are: Mrs Currie, Mrs Zghari (Mon, Tues & Wed),
Mrs L Skilton (Tues p.m, Weds p.m), Mrs Brett (Thurs) & Miss Isley (Fri AM)
Homework: Homework will be handed out on Fridays and will be collected in on Wednesdays.
PE: P.E.in Year 1 is held on a Tuesday and Thursday. Please ensure that your child has their P.E. kit in school on both these days.
Useful website links: BBC Bitesize, ICT Games, Topic Box, Audio Stories, Topmarks,
www.phonicsplay.co.uk username: RoyalKent Password: Royal10
www.spellingplay.co.uk username: RoyalKent Password: Royal10
End of Year expectations: Year 1 EOY expectations
Caterpillar class curriculum map
Please click below for the suggested reading wall for this year group
-----------------------------------------------------------------------------------------------------------------------
Spring Term 2020
Spring 2: