Bumblebees (Reception)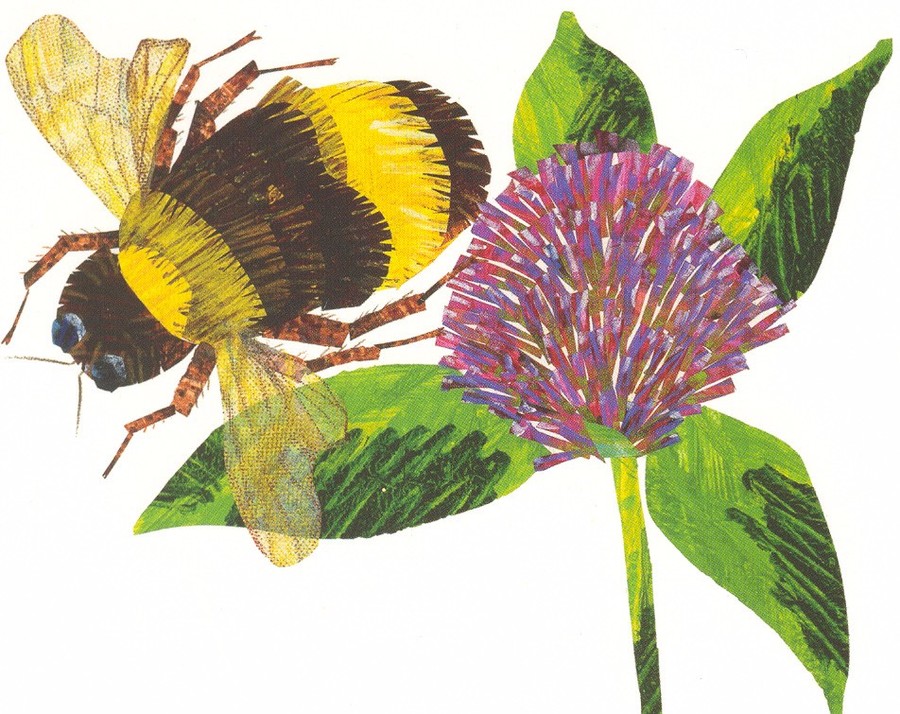 School Closure 2020 Class Information
W/B 30th March 2020
Good morning Bumblebee families. We hope you enjoyed your time at home last week with the sunshine and had some fun completing a few of the tasks from the booklets that were sent out.
We plan on giving you information for weekly focuses in English and Maths and perhaps a few other ideas that could be completed. We also plan to add small daily messages with activities linked to a theme if you would like to do that too. However please don't feel pressured to do everything, as this is a difficult time with lack of routine and many of you working on top of caring for your children.
We don't expect to see completed work, although if you would like to share some of the things you have been up to at home through Tapestry (photos and films), that would be lovely for us to see. It can be anything, and doesn't have to be something we have suggested. Follow your child's interests and try, where possible to have fun sharing learning experiences linked to these interests, at times that suit you and your children.
Our theme this week is Little Red Riding Hood.
Monday
Share the story of little red riding together https://www.worldbookday.com/videos/little-red-riding-hood-2/ . Can you retell the story together afterwards? You could take on different roles and act it out using the language and props.
You could use the story as a starting point for discussion about talking to strangers.
Tuesday
Use a basket or bag and some picnic items to play a memory game; "I went to Grandma's house and in my basket I took…"
Make your own sandwiches together and have a picnic in the garden or on the floor somewhere on a blanket. Talk about favourite items to eat and places to go for a picnic.
Wednesday
Use your sounds and tricky words to write a letter to someone you can't see at the moment; perhaps a Grandparent, friend or family member. (The whole school will be working on this and if you feel particularly proud of your letter please send a picture of it to Miss Hancock to put on the Facebook site.) Grown-ups will be able to help you post your letter if you want to.
Could you try doing some weaving together using paper, ribbons or wool? This is great for developing fine motor skills. There are lots of simple tutorials online should you need further support.
Thursday
Play "What's the time Mr Wolf?" and show the time on a real clock face.
Talk about a visit you may have been on to the woods – can you find anything out about local wildlife?
Friday
You could sponge print wolves' paw prints with black, white, grey and brown.
Have a go at drawing and then writing a description of the wolf.
Easter Fun
'We're going on an egg hunt' https://www.youtube.com/watch?v=VIxOrCXHLi8 lovely Easter book/story.
Enjoy an egg hunt around the house/garden together.
Hard boil some eggs and let the children decorate them with paint or felt pens.
Have an Easter egg race, rolling your eggs down a slope to see which one gets to the bottom first.
We miss you all and wish you a Happy Easter at home with your family.
Structured Activities this week (w/b 30th March 2020
These activities will need an adult to work with the children so that they get the most from their learning. Activities can be spread out across the day to suit your circumstances. Please be sensitive to your child's level of development. Every child is different and some may need more support and others extending as you feel appropriate.
English: please do the following each day
Reading (5-10 minutes). Ask an adult to read either your child's school reading book or other library or story books with your child. Please focus on not only their ability to read some of the words and sentences, but their understanding - when talking with others - about what they have read - perhaps ask them questions such as... what happened at the beginning, middle and end of the story? What does this word mean on this page? Can you think of another word that means the same? How does the character feel on this page - why?
Phonics and Writing (10- 15 minutes) Please practise your child's quick recall of sounds and tricky words, as well as encourage them to use these to write words and simple sentences - perhaps create a shopping list together or write diary entries about their time at home and encourage them to re-read these. For some children one really good sentence is enough, some will be able and keen to write more. Go with your child's level of confidence and ability - this should be a fun activity.
Maths: please do the following each day
Counting practice (5mins) Practice saying the number names in order to and from 20. Count together and ask the children to join in with you. Watch out for the teen's numbers, especially eleven, twelve and thirteen which do not follow the normal pattern.
Number Skills (10mins) We are focusing on calculating within 10. Use the 10 frame to support your child's understanding of:

Subitising (seeing numbers) - fill up a number of squares (1 item per square) how many things are there? Can you tell without counting?
Number bonds - there are 7 filled squares on the frame, how many more would we need to have 10?
Tapestry - please upload examples of your children's wonderful work onto Tapestry, we would love to see them.
Independent Activities
You should schedule some time each day for your child to work independently from you. Below are some activities that children can complete without (or with minimal) adult support or supervision.
The following optional tasks can also be completed during the week. If you would like to limit screen time you could encourage your child to:
Start a scrapbook, write and draw about their favourite character, person, animal etc.
Write messages or make cards for family and friends
Play (outside-if they can), the children particularly enjoy the following in school:

Creating worlds and dens with building blocks and animals etc.
Making 'junk' models - use up that recycling collection
English- to support reading and writing skills (phases 2-4): https://www.phonicsplay.co.uk/
Maths - to support maths skills: https://www.bbc.co.uk/cbeebies/shows/numberblocks
PE - to support physical development skills: https://www.jumpstartjonny.co.uk/home
Welcome to the Bumblebees class
Reception is where children begin their educational journey at the Royal Kent School. The children in the Bumblebee class follow the Early Years Foundation Stage Curriculum through half termly themes. We provide children with fun, play-based, interactive, stimulating and interesting activities to support their learning. This is tailored to meet the individual needs and interests of the Bumblebee learners.
The adults who work in the Bumblebees class are: Mrs Vicki Carter (Class teacher 2.5 days), Mrs Jane Roberts (Class Teacher 2.5 days) and Mrs Richards (Learning Support Assistant)
End of Year expectations: Reception EOY expectations
Useful website links:
Abc Does - Play-based home learning.
CBeebies - Many good games and links; have a look at 'Alphablocks'.
4 children - What to expect, when? - Guide to expectations and how you can support your child throughout the early years curriculum.
Word for life - Support from the literacy trust.
Phonic Play - Games and support with resources we use at school. - School User: RoyalKent Password Royal10
Oxford Owl - Support with reading (free e-books for banded books are available on this).
Book Trust - Interactive Literacy Resources