Butterflies (Year 2)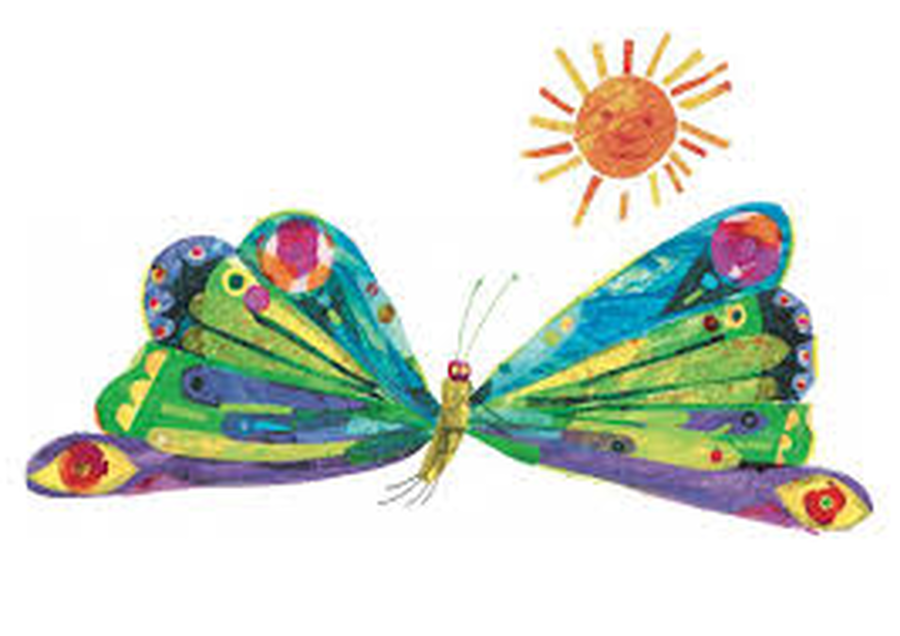 Home learning Information
1st June 2020
Good morning Year 2, I can't believe it's the beginning of the last half term of the year. We are continuing our 'Circle of Life' topic. There are so many amazing things to learn about animals and habitats, it is impossible to fit it all in to one half term. I hope you had an enjoyable half term and you are refreshed and ready to learn. School will be opening for some years from this week so I will be in school a lot more. Hopefully, we can arrange some more Zoom activities soon.
Have a good day!
Miss Webber
Joke of the day:
Q: What do you call a pig that knows karate?
A: A pork chop.
Literacy:
For the next two weeks we going to be working on information texts on nocturnal animals. This is going to be based around the story 'Owl Babies,' many of you may have read this story before. This week we are going to focus on the story and researching nocturnal animals. Find the sequence of lessons here.
Monday:
Tuesday:
Nocturnal animals PowerPoint 2
Wednesday:
Use above information for research
Thursday
Use above information for research
Friday:
Maths:
From now on the White Rose activities will be put on to the website daily. The videos are available to watch here:
https://whiterosemaths.com/homelearning/year-2/
Monday:
Today's lesson is on the 10x table. There are a range of different types of questions including: word problems using visual representations, bar models, empty box problems and some multi-step word problems. Can you see any patterns when you multiply a number by 10? What do you notice?
Tuesday:
Wednesday:
Thursday:
Friday:
Other activities for core subjects:
Mental maths:
We have started learning the 3x table, so continue to work on that, as well as revision on 2, 5 and 10. If you wish to continue the times table quizzes. They are here. All times tables are there so find the one that your child is working on. Look at the division facts for each of the times tables you know.
Choose some mental maths games to play:
https://www.ictgames.com/mobilePage/index.html
https://www.bbc.co.uk/bitesize/subjects/zjxhfg8
Reading:
Please keep up your reading everyday. You can continue to record it in your reading record.
Please complete this comprehension on Owl Babies
Complete this cloze procedure activity on nocturnal animals
Use the book you are reading to complete 2 or 3 activities of your choice
Phonics:
Here is the list of spellings for this half term.
This week's focus is words with tion endings.
Here are some more activities:
https://www.spellingplay.co.uk/y2_member/letter_strings_countdown.html
https://www.spellingplay.co.uk/member-only/route_to_spelling.html
If you would like extra work on phonics, linked with sounds for reading and spelling there are daily phonics sessions from a company called 'Read, Write, Inc.' They are a company which is used by many schools to aid teaching of phonics. There is a daily video to watch here:
https://www.youtube.com/channel/UCo7fbLgY2oA_cFCIg9GdxtQ
You will be looking at the Set 3 Speed Sounds, which will be available on the above link at 10:30 each day.
There is also a daily phonics session by Mr Mac, a teacher who is passionate about and an expert in phonics teaching and learning. His sessions are great fun and include a lot of singing and dancing. His videos are available from 11:30 daily.
https://www.youtube.com/channel/UCTcZnvuTeovlznioLRo0GOA
You may want to choose sounds that your child finds difficult to focus on. There are different videos for the different sounds.
Children will need something to write with and on during these sessions.
Other activities you may wish to complete this week:
Art/DT: Use natural resources to create nocturnal animal art. You will need sticks and if you don't have googly eyes, you can use paper.
PE: PE with Joe or 'Just Dance,' which can be found
on YouTube. You can also have a go at this dance activityhttps://www.bbc.co.uk/programmes/b03g6vs6 about mini beasts.
Science: This week we are looking at nocturnal and diurnal animals. Look at the PowerPoint and then complete the sorting activity.
Topic: Design and make a home for a ladybird.
RE: Read the story of Muhammad, Muslims believe that he was a prophet or messenger from God. Muslims believe that he is so special that they never show pictures of him, they believe that a picture would never show how amazing he really was. You are then going to write your own version of the story-remember not to draw any pictures of Muhammad.
Please don't feel you have to do everything, I have put up lots of keep you busy but I know you will be doing other things every day too!
Miss Webber
Welcome to the Butterflies class!
Year Two marks the end of Key Stage One for the children and is an especially important year, as we have the Key Stage 1 SATs. Therefore, we will be working extra hard this year to make sure we make lots of progress and prepare ourselves for the harder work to come in Key Stage 2. Developing our reading skills in Year 2 is vital and you can really help at home by ensuring you hear your children read and discuss the books with them every day. Developing our handwriting, including writing in a joined-up cursive style, is something we will practise every week. Year 2 is the year where we also work extra hard on making sure we have a good understanding of those key maths skills, from ordering numbers to understanding multiplication and division.
The adults who work in the Butterflies class are:
Miss Webber, Mr Williams, Mrs L Skilton and Mrs Brett
Homework: Homework will be handed out on Thursday and will be collected in on Wednesdays.
PE: Tuesday and Friday afternoons
Useful website links:
www.phonicsplay.co.uk username: RoyalKent Password: Royal10
www.spellingplay.co.uk username: RoyalKent Password: Royal10
https://www.dkfindout.com/uk/history/great-fire-london/
End of Year expectations: Year 2 EOY expectations
Please click below for the suggested reading wall for this year group
Welcome letter
Spring 2: